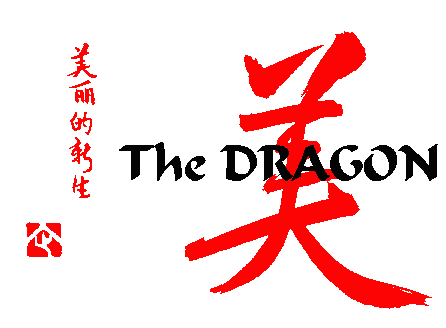 1999

The Legend of Bruce Lee

Interactive CD containing photo collection, exclusive documentary of Bruce Lee in training and wallpaper.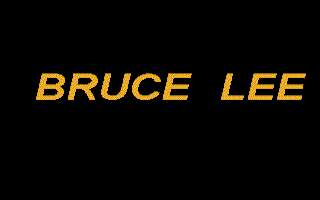 JEET KUNE DO

One day, Bruce Lee and Dan Inosanto were driving along, talking about swordsmanship. Bruce said that the most efficient way of countering in fencing is the "stop-hit", in which you parry and counter all in one move; that is, when the opponent attacks, you intercept the move with a thrust of your own. The idea is to score a hit in the middle of your attacker's action, making it the most economical of all counters.
Bruce then said, "We should call our method 'the stop-hitting fist style,' or 'the intercepting fist style.'"
"What would that be in Chinese?" asked Inosanto. "That would be Jeet Kune Do," said Bruce.
(Extracted from 'Bruce Lee - Fighting Spirit' by Bruce Thomas)
BRANDON LEE
Here's the complete list of Brandon Lee's movies.
1991 Showdown In Little Tokyo
SHANNON LEE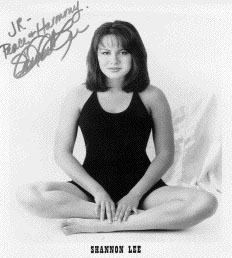 Here's the complete list of Shannon Lee's movies.
1993 Dragon, The Bruce Lee Story
2003 Lessons For An Assasin
Bruce Lee
1
Thunderstorm
Pearl City
2
The Green Hornet
Brentwood
3-9
Bruce Lee Ultimate Collection -
The Big Boss
Fist Of Fury
Way Of The Dragon
Enter The Dragon
Game Of Death
Game Of Death II
Ultimate Special Features - Documentary
Fortune Star
10
Bruce Lee : The Legend - Documentary
MediaAsia
11
Bruce Lee & I - Danny Lee/Betty Ting Pei
Shaw Bros
12
The New Game Of Death - Bruce Li
Shaw Bros
13
Bruce Lee's Jeet Kune Do - Documentary
W.Missingham
14
Bruce Lee : The Path Of The Dragon - Documentary
W.Missingham
15
Bruce Lee : A Dragon Story - Bruce Li
Tai Seng
16
Master Arts Master, The Life Of Bruce Lee - Documentary
Guy Scutter
17
Bruce Lee : Death By Misadventure - Documentary
Independent
18
Bruce Lee : The Man & The Legend - Documentary
Fortune Star
19
Dragon : The Bruce Lee Story - Jason Scott Lee
Universal
20
Dragon : Since 1973 - Documentary
Apluspictures
21
Bruce Lee : A Warrior's Journey - Documentary
Warner
22
Spirit Of The Dragon - David Wu (Series)
ATV (1992)
23
The Legend Of Bruce Lee - Kwok Kwan Chan (DVD Series)
CCTV (2008)
24
New Fist Of Fury - Jacky Chan (Continue from FOF)
Golden Harvest (1976)
25
The True Game Of Death (VCD) - Hsao Lung (Remake of GOD)
Ho Hsin Motion Pics (1981)
26
Legend Of A Fighter (VCD) - Liang Kar Yan (Story of Fok Yuen Kap)
Golden Harvest (1994)
27
Fist Of Legend - Jet Li (Remake of FOF)
Eastern Productions (1994)
28
Fist Of Fury (Series) - Donnie Yen (Remake of FOF)
ATV (1995)
29
The Spirit Of The Dragon (VCD) - Michael Chow
Golden Harvest (1997)
30
Dragon In Fury - Dragon Shek (Remake of FOF)
Tai Seng (2004)
31
Return Of Dragon (VCD) - Dragon Shek (Continue from FOF)
IFD Films (2002)
32
Fearless - Jet Li (Story of Fok Yuen Kap)
Beijing Film Studio (2006)
Zoom to top